FREE HOME SEARCH APP FOR HIGHLANDS-CASHIERS AREA!
NO STRINGS ATTACHED.
Buying a home? Download the free search app above.
Selling your home? Contact this Broker here.
Looking for the Top Broker or Listing Agent? Read real estate reviews of this agent here.
Find the Top Selling Listing Agent

Rick Creel-Broker/PSA has been ranked with the top agents in the Highlands/Cashiers MLS. His status with Zillow is a "Local Expert." He is also a Certified Pricing Strategy Advisor from the National Association of REALTORS®.
Helping both buyers and sellers, Rick displays a  diverse knowledge in real estate contracts and negotiations and is able to engineer amicable transactions for both. As a Real Estate Market Analyst, he offers supporting data to effect insightful decision making. As a local and year round resident, his knowledge of the market, terrain, real estate history and more make him a valuable asset for anyone contemplating a real estate transaction in Highlands, Cashiers, Glenville and surrounding areas.
Listing Agent Offers 3D Models
Along with the GREAT marketing team at Landmark Realty Group, Rick includes a 3d Model for his listings. Here's a sample:

Click the "Play" button then click throughout the model to have a look around. Select a point by holding your left mouse button down and do a 360 view of the space.
HOW TO BUY or SELL YOUR HOME IN HIGHLANDS/CASHIERS AREA

Rick has been working in Highlands, Cashiers, and Glenville areas of NC since 1974. Most of that time has been spent in marketing and web technology to build businesses in Western North Carolina. His background and knowledge in marketing, as well as familiarity with Highlands, Cashiers, Glenville and Sapphire area contributes to his capability as your listing agent or as a buyers agent.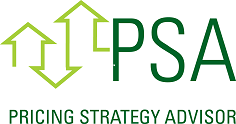 As a PSA, Rick has taken extra training as a Real Estate Professional.  The PSA CERTIFICATION is for brokers that have displayed the knowledge needed, using tools and methods most often used by appraisers to arrive at a Fair Market Price. This type of pricing strategy helps to ensure both Buyers and Sellers that the price they agree upon is a Fair Market Price and that they should be able to move QUICKLY to closing.
If you are looking for an aggressive listing agent that has the experience and expertise to market and sell your home successfully, or if you would like to have a buyers agent with negotiation skills to help you achieve your goals in buying a home, then CONTACT RICK CREEL.  He enjoys what he does and this helps to establish him as someone that has your best interests at heart.
What are you waiting for? Rick is anxiously waiting to hear from you to help you accomplish your real estate goals. Make him your top listing agent. After all, he got you this far. Now let him take you the rest of the way.