"Gray Skies, but Hot Homes Selling"
Yes, home sales have declined. Hey, it's November! They always drop off. Still, the over all indicators show that 2018 is our best housing market in 5 years! As the trend will most likely tend to slow down through January, sells will start to creep back up again, soon. What can you do to be ready for the next big selling season?
Single Family Home Sales Statistics
Land Sales Statistics
Overall Market View
DOWNLOAD FREE SEARCH APP HERE
TO KEEP UP WITH THE MARKET
History of Holidays and Real Estate for Cashiers and Highlands Area
As the holidays approach, how many of us are thinking about buying a home? After all, our focus is supposed to be on family, right? Still, having said that, we often think about what we'll be doing with our family for next year.
Some feel the real estate market "dries up" in the winter time. Again, it does drop off, but Buyers are still looking. As inventory drops, those listings that are still active are the ones Buyer's see. Seller's often have better opportunities to sell their home in the winter as there are typically fewer homes competing in their market. Let's consider: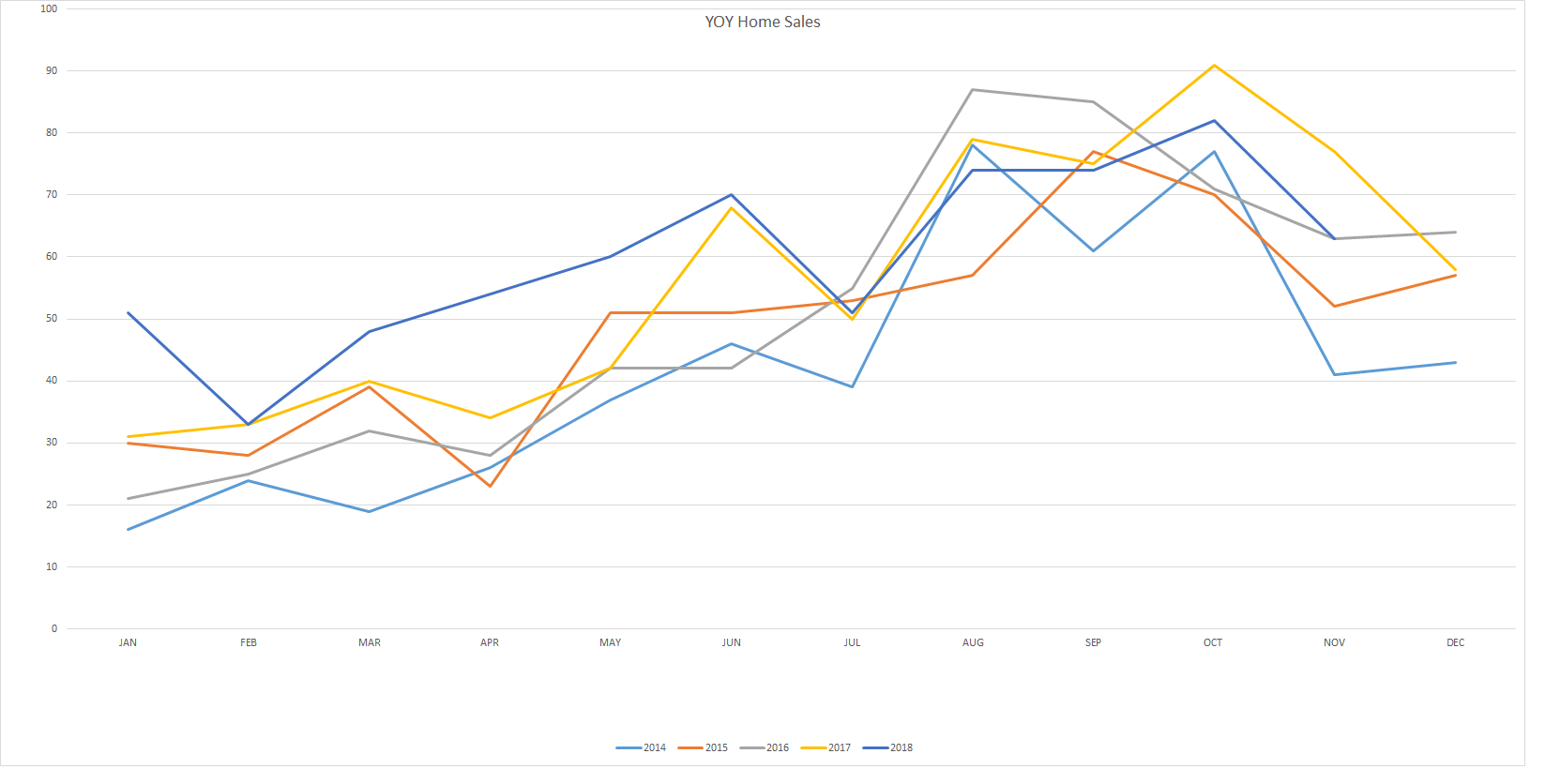 Say you want to sell your home. Would you want to compete against 1,400 homes or 800 homes? Then consider Buyers are looking year round. While they may not physically be here in the mountains, they are keeping up with what's available. Also consider that about 1/3 of the sales contracts for the area are written in January through March. Wait, doesn't  that chart show January as the slowest sales time? Why yes, yes it does. But you may not be seeing the whole picture here.
The graph shows closed sales. How long does it take for a home to close? Typically 30 – 60 days. Then, if there are any delays on reports, underwriters, etc, it can take a little longer. No we can look at the chart again. Because January is the slowest month, we understand that November and December were slow times (the Holiday months).  We next see sales starting to pick  up around May. That means Buyers were already looking in January and February, contracts written March and April  and closings happening later. Now let's go back to listings.
Some Sellers will take their homes off the market, fearing they will accumulate Days On Market (DOM). While this may be a concern in some markets, it's not that big of a deal in this market. It's nothing to have homes over 200 days in this market. In fact, it is quite common. DOM is not an indicator that anything is wrong with the home. However, a high DOM (over 300) could indicate that a property may have been overpriced or other factors. Overpriced homes are often due to the Seller insisting to a Broker that they can't sell their home for less than "X".  Then, after some time, nothing is happening. They often blame the broker, even though that broker insisted that they need to lower the price. They get upset with that broker, let them go and hire another. The second  broker tells them they need to lower the price. But wait, didn't the first broker say that? So why doesn't the seller give that first broker another chance at a better price? Hmm…
At any rate, we are moving in to the slow time of the year. What's ahead?
Highlands-Cashiers Real Estate for 2018 is BEST!!!

The market is taking its "normal" dive. However, 2018 seems to show the best real estate market in Highlands and Cashiers area in 5 years!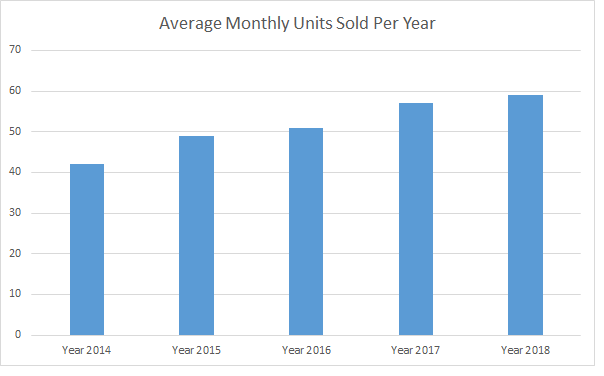 The chart above shows the average number of units sold per month for any given year. We can clearly see that 2018 has been the best thus far. In fact, we only need to sell 18 homes in December to keep that average at a high. Another strong indicator is our dollar volume.
We have seen a steady increase in the Dollar Volume (DV) each year since 2014. 2017 showed the DV at around $373 million. Already, 2018 is over $450 million. If no homes were sold for all of December, we are already above our previous years. And what about median home price?
Median home price has steadily been rising since last summer. While the median had been running around $200,000 for years, it was a big deal to see it jump over the $300,000 mark. Then it went to $400,000. Recently we saw it up to $500,000. November was at $600,000. WOW!!! This is a clear indicator that higher priced homes are beginning to move again. Considering this is the bulk of our inventory, this is a welcomed change.
So, how good did we do for November, 2018?
Single Family Home Sales Statistics
Land Sales Statistics
Overall Market View
November 2018 Statistics for the HCBOR:
RECENT HOME SALES:
Total homes listed in Highlands/Cashiers MLS: 832 Our  lowest in years! This is great news for those desiring to sale since they will now have a greater opportunity.
Homes Sold This Month: 63 While this is a significant decrease of nearly 23% over October, it is understandable given the time of year and typical.

Average Unit Sales per Month/1 Year Average: 59 We're still doing well in that previous years were in the low 40's. This Yearly average gives us a more reliable indicator for the market.
YOY Inventory: 14.1 months. This number is creeping down. We have a considerable amount of distance to go before it's considered a "Normal" market.  At that point prices should stabilize. As it still stands as a "Buyers" market, Buyers are still in control of the price they are willing to pay. You need to be priced correctly to sell. A Broker that is also a Pricing Strategy Advisor (PSA) can help you see what that number may be. You can contact your Cashiers Area PSA Here.
Average DOM: 219 While this may seem a little high, one needs to remember that we have a short "selling season".  While the majority of homes are purchased when we have many visitors, some homes left to remain on the market often sell during the winter months. These homes will have higher DOM, affecting the overall DOM.
Average DOM (YOY): 300 This number is continuing to drop. However, it is an indicator that a listing on any given home may last as long as a year. If it's not priced correctly, it will most likely go to another broker, which will reset the DOM to "0".  This can be confusing to Buyers in that they often assume a low DOM means it just came on the market. A Buyers Broker should help them to see the actual DOM and help them determine an actual offering price. Here is another area where you need a Broker that is also a PSA.
Median Sales Price: $600,000.
Average List/Sell Ratio: 91.05% Homes are still considered to be overpriced by Buyers.  It does the Seller nor the Broker any good to list a home for more than what Buyers are willing to pay. All this does is accumulate DOM, possibly stigmatizing a home as being overpriced. Once you get that reputation, it's difficult for other Brokers to desire to show your home. You may want to find a Broker that is a PSA (Pricing Strategy Advisor). This is a special designation offered by the National Association of REALTORS®. PSA's have displayed knowledge of how to price a home correctly. You can contact a PSA HERE. A PSA can assist you in finding a fair market price and in getting your home sold.
Synopsis:  It's great to see that 2018 is already ahead of the past 5 years. There are strong indicators that this should continue through 2019.  Still, Sellers should not "jump the gun" and try to get out ahead of the market.  The List/Sell ratio indicates they are already trying to do so.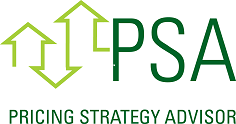 RECENT LAND SALES



Land Units Sold: 22 Steady
Total listed in all MLS: 1103
Inventory: 50 months. Unchanged
Synopsis: Not only do the mountains look gray and bleak, but land  sales have practically stayed the same. Unfortunately, when there's no demand, it doesn't make much difference how you try to price it. Unless Sellers just feel they need to unload from their portfolio, there is no near future in land sales. This continues to hold land prices very low.

Overall Market View:
32% of home sales ranged from $200,000 to $499,999.
15% of home sales ranged from $500,000 – $749,999.
8% of home sales ranged from $750,000 – $1,000,000.
32% of sales were above $1,000,000.
Homes over $1 million saw over 100% increase.
BUYERS: The optimum time to purchase in the Cashiers and Highlands area may start to change, soon. 2018 has seen a great increase in purchases and dollar volume. The higher priced homes are starting to move at a much greater pace. As they begin to move, Sellers may feel the need to increase the price.

SELLERS:  While it's great to see the increase in home sale, the List/Sale ration is still much lower than it should be. This is a great indicator that homes are overpriced.  You should have a Broker that is also a designated Pricing Strategy Advisor to review your home needs and find you a good market price for your home. Pricing correctly is what sales homes, not just having your home for sale. Contact a Pricing Strategy Advisor here.
CONCLUSION: Winter is getting ready to settle in. However, homes will continue to sale, especially after the holidays. Check your strategy with a Pricing Strategy Advisor to see how you can best accomplish your goals.
---
Selling Homes in Highlands, Cashiers, Glenville and Sapphire Area, as well as Franklin and Sylva. Contact Listing Agent Here.
DISCLAIMER
This material is based upon work performed by Rick Creel, Broker. It is intended to provide an overall view of the
real estate market for Highlands, Cashiers
and surrounding areas of the Highlands/Cashiers Board of Realtors. It is composed of data from the HCBOR and NAR for this MLS only. Any opinions, findings, conclusions or recommendations are those of the author and do not reflect the views of any others. There can be no assurance that this information is complete, accurate, or includes all available market data; all information is subject to change. Users of this information are advised to consult with their financial experts about the interpretation and usefulness of information contained herein. For more information or to consider
listing your home with an agent or buying a home
CLICK HERE
.