"Leaves Fall, Temps Fall, Real Estate…"
A lot has been falling in Highlands, Cashiers and Glenville area. Even real estate has dropped, but that's not a bad thing. Looking at comparison years, this is typical. Yet market still looks strong overall.
Single Family Home Sales Statistics
Land Sales Statistics
Overall Market View
DOWNLOAD FREE SEARCH APP HERE
TO KEEP UP WITH THE MARKET
Is Real Estate Really Declining in Highlands/Cashiers Area?
The short answer would be "Yes". However, sales do drop historically this time of year. We have one of those "Peaks and Valleys" markets. That is, the summer months see the highest volume of units sold. As winter months approach, overall sales do fall. What we want to know is by "how much"?
When we look at our highest number of units sold in the summer of one year and compare to our lowest number of units sold in the winter for that year, we see a remarkable decline in sales. When we understand that this is to be expected for this time of year, then we don't tend to panic to quickly.
Here are a few samples of the fluctuation from the summer highs (around August to October) to the winter lows (typically January):
2014 – 2015  62% Decrease
2015 – 2016  73% Decrease
2016 – 2017  73% Decrease
2017 – 2018  43% Decrease
So we are moving into our slow time of the year. The Holiday's will account for much of this as Buyers attention is turned towards families, as well as staying warm. The major portion of our Buyers have returned home for the season. Even some restaurants in the area close due to a slower season.  Still, this is not to say that the real estate market for Highlands, Cashiers and Glenville area is slow. There have been HUGE changes in this market!
Real Estate Slows with Positive Signs

Now that we understand this market does have its "season's" we begin to have a more in-depth picture of what all these numbers really mean. Yes, we do slow down. However, the market is still active and doing quite well. This is important, especially when some Brokers may encourage clients to take their homes of the market during the "slow" months.
At first glance, this may seem reasonable. After all, not as many homes are selling so why would you take a chance at accumulating Days On Market?  The answer is simple: As inventory is reduced, this increases the opportunity to sell your property. The fewer homes that are "visible" to the Buyer, the less competition/substitution.  In fact, as the numbers of sales start to show a rise around April or May, these homes have already been under contract for weeks, or even a couple of months. This tells us that sales increases begin around January and February, just after the holidays.
Are You Being Actively Marketed?

I just spoke with a Broker In Charge (BIC) for another, larger firm. The comments shared with me in that discussion were that they are often looking for their Brokers as winter approaches. It seems that many of their Brokers head south for the winter. Such Brokers may hang their other licenses in these other states.
Some Brokers choose to serve just the one market area of Highlands, Cashiers and Glenville area. This serves well in becoming familiar with local pricing and the general area. Also, interests are not divided between the markets. If you would like to talk with a Local Broker, please feel free to reach out.
So, how did we do in October?
Single Family Home Sales Statistics
Land Sales Statistics
Overall Market View
October 2018 Statistics for the HCBOR:
RECENT HOME SALES:
Total homes listed in Highlands/Cashiers MLS: 863 We had been seeing over 1100 homes this time of year, so this is a significant drop. As more homes generally come off this time of year, we will expect this number to continue to fall in the coming months. PLEASE NOTE: As inventory drops, Sellers have better opportunities.
Homes Sold This Month: 82  While this number is down from October 2017, it's still a strong number for this time of year.

Average Unit Sales per Month/1 Year Average: 60  Overall, we've seen more units moved in 2018 than in many previous years. This is a good indicator that our market is stronger.
YOY Inventory: 14.38 months. Inventory is still considered to be at the level of a Buyers Market. Still, this is much better than the 22 months inventory we saw just last year.
Average DOM: 195  Recent changes in the Highlands/Cashiers Board of REALTORS® has helped to reduce the Days On Market (DOM). Some of the homes that had a high DOM have been adjusted.
Average DOM (YOY): 312  This number will continue to drop due to recent changes. Still, it shows that it may take a full season (or about 1 year) to see any home sold. This is not a "hot" market where ones see quick sales. Quick sales are based upon current inventory and accurate pricing. There are Buyers out there, but if you're not priced correctly…
Median Sales Price: $500,000. This is another strong indicator for our market. People are buying the more expensive homes.
Average List/Sell Ratio: 93.12% Basically, homes are selling for 93% of their asking price. Buyers feel they have the power and will negotiate. However, properties that are listed correctly will find Buyers quickly and less negotiation is needed. Get with your Broker and ask for a CMA. Even if you've had one in the last couple of months, revisit and see what your CMA says. You may also want to find a Broker that is a PSA (Pricing Strategy Advisor). This is a special designation offered by the National Association of REALTORS®.  PSA's have displayed knowledge of how to price a home correctly. You can contact a PSA HERE.
Synopsis: While the 2018 season is drawing to a close, the market for Highlands, Cashiers, Glenville and Sapphire area still remains relatively strong. Make sure your listing is "In" the market and not just "On" the market.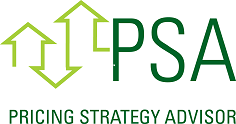 RECENT LAND SALES



Land Units Sold: 22
Total listed in all MLS: 1107
Inventory: 50 months.
Synopsis: Land is moving, but slowly. With over 4 years worth of inventory, most land prices will continue to be held very low. 

Overall Market View:
44% of home sales ranged from $200,000 to $499,999.
18% of home sales ranged from $500,000 – $749,999.
18% of home sales ranged from $750,000 – $1,000,000.
15% of sales were above $1,000,000.
Homes in the $750,000 – 1,000,000 range saw a 133% increase in sales. This was the largest increase of any home price range.
BUYERS: The market has been showing increase for the last several months. More homes are moving. As the market may continue to strengthen and we see more positive indicators, one should not wait too long to make decisions. DOM is reducing and properties that may have been on the market for some time are beginning to disappear rapidly.
SELLERS: Positive signs are always encouraging. However, one does not need to become overly optimistic. Numbers don't lie. It's clear that many homes are still priced above what the market is willing to pay. This only exacerbates opportunities to sell. When Buyers see properties that are overpriced, they simply move on to the next one. Remember, they are looking for a deal. If your home seems priced a little high, sayonara.  Contact a Pricing Strategy Advisor  to ensure your home is priced correctly.
CONCLUSION: This Broker has seen a great change. The numbers prove there has been an increase in the real estate market for Highlands, Cashiers, Glenville and Sapphire areas. Real Estate is moving.
---
Selling Homes in Highlands, Cashiers, Glenville and Sapphire Area, as well as Franklin and Sylva. Contact Listing Agent Here.
DISCLAIMER
This material is based upon work performed by Rick Creel, Broker. It is intended to provide an overall view of the
real estate market for Highlands, Cashiers
and surrounding areas of the Highlands/Cashiers Board of Realtors. It is composed of data from the HCBOR and NAR for this MLS only. Any opinions, findings, conclusions or recommendations are those of the author and do not reflect the views of any others. There can be no assurance that this information is complete, accurate, or includes all available market data; all information is subject to change. Users of this information are advised to consult with their financial experts about the interpretation and usefulness of information contained herein. For more information or to consider
listing your home with an agent or buying a home
CLICK HERE
.