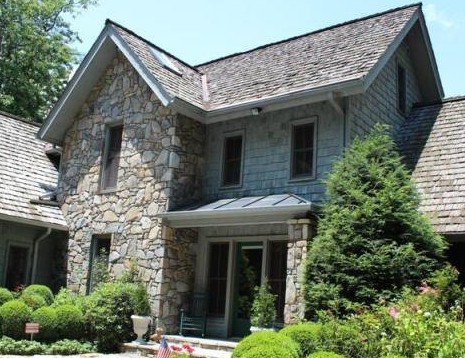 Hattler Properties-Rick Creel/Broker


Promote Your Page Too
Staging A Home For Sale
You've lived in your home all your life, or at lest perhaps the last several years. During that time you've accumulated many keepsakes (gifts from friends or grand children, trophies, nick nacks, your porcelain collection, you get the picture). You have this "stuff" on display all around your home. While this is all great "stuff" and you'll definitely want to keep it, it may not serve your best interest to keep it on display. Staging is a term that is often used in the real estate world to basically say, "Let's set your home up like a showroom!" Think of it, when you go to a nice showroom, how much clutter do you see? What is it that makes a showroom look so nice? Isn't it the nice clean atmosphere? There's not a lot of clutter, until maybe when you go into the salesman's office. You might say the showroom policy wants you to see what they have for sale, nothing else. So it is with your home. Everyone, including ourselves, has their own style. One may like stripes, another plaids, contemporary, Gothic, modern, classical and the list goes own. When selling your home you're not trying to impress people with your style. In fact, keeping things as simple as possible is what allows people to see what they can do with a place, thus their style. So, now we get down to the nitty-gritty. How do you prepare your home to sell?
Remove All Clutter
You want to sell your home, right? So, this means you are hoping to move, soon. So why not look at this as an opportunity to "pre-pack" some of your belongings. You have time to carefully package smaller items and label boxes to make them easy to find. While you may wish to leave a "few" pictures out, the less the better. Especially when this comes to family portraits. This cleans off dressers, lamp stands, mantles, shelves and more.
Don't forget the Bathroom
This can be an easily overlooked area. Do you have a bunch of toothbrushes or other personal items out. Do you like to see other peoples personal items? Put these in a drawer or medicine cabinet. Having your denture cup or contact lens holder on the vanity can be a little unsightly. I know, you still live here and are using such necessities. Still, during the day try to put them back in the cabinet or in a drawer. This won't last long. Soon your house will be sold and you'll be in your new home! Then you can go back to living a normal life.
WATCH THIS VIDEO OF A WELL STAGED HOME
Organize Your Closets/Work Shops
This doesn't mean put everything you just packaged into the closets. Closets that are packed say to potential buyers, "How do you expect to get all your stuff in there if there's no room".  Well organized closets that show there is room to store more stuff says, "Hey, now you know where you can put your things". The same is true for workshops guys. Finally, now that you're moving, you can get around to organizing that shop in the garage like your wife has been begging you to do for years.
Remove Odors
Uh oh! Do you smoke? Do you have pets? Are there pet stains in the carpet? Where's the litter box? People that don't smoke or have pets will easily pick up such odors. Those of us that may smoke or have pets have been accustomed to such and may no longer notice these. However, when a potential client comes to preview, such can give way to feeling like the current owners may not be clean or that there may be other concerns with the property. So how do you eliminate such?
Cleaning carpets and drapery will do wonders. Also, a fresh coat of paint can do much to eliminate odors. The latter may also serve to neutralize your color scheme. Neutral colors allow potential purchasers the opportunity to focus on the home, not a decorating scheme which they may or may not be fond of.
Remove Furniture
I don't mean take out all the furniture. In fact, you may not have to remove any. The main point here is that you want to keep a room looking and feeling open. That is, you don't want anyone to have to squeeze by a piece of furniture to get into the living room or to a desk. Speaking of desks, is that computer stand really necessary at this point? Perhaps you could start getting all your files together and put them in storage, thus making more space. Do you really need all of those chairs in the living room? Or even think about rearranging what you do have. Remember, the more "open" it looks, the better the appeal.
Final Staging Tips for Your Home
Your home is for sale. Selling a home can be a major disruption in your life. However, if you start now by packing some smaller items away, you're at least one step ahead of the game in being ready for the big move. Also, your giving potential home buyers the opportunity to see what all your home has to offer them. And by staging your home in a way that it presents itself like a showroom, people can walk in and see how beautiful their home can be. Just like that showroom, they won't want to leave without making a purchase. Now that's appeal!
ABOUT THE AUTHOR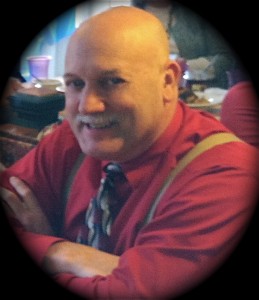 Rick Creel is a Real Estate Broker at Hattler Properties in Glenville, NC. This firm serves the Real Estate needs of Highlands, Cashiers, Glenville, Sapphire, Lake Toxaway, Cullowhee and surrounding areas. Rick has been serving the housing and real estate needs of the region since the mid 1970's. Rick is a member of the National Association of Realtors and the Highlands/Cashiers Board of Realtors. Rick and his real estate interests can also be found on these social networks:
Hattler Properties-Rick Creel/Broker
FOLLOW ME!


Promote Your Page Too