2018 Real Estate Market High – Broker Changes
Home sales in Cashiers and Highlands saw another high in 2018. Landmark Realty Group has also seen themselves as the top selling real estate firm on the plateau for the last 6 years. This  broker has now joined forces with Landmark. How do these changes affect you?
Single Family Home Sales Statistics
Land Sales Statistics
Overall Market View
DOWNLOAD FREE SEARCH APP HERE
TO KEEP UP WITH THE MARKET
December 2018/January 2019
There has been some delay in getting the market report out for last December and January. Much of that delay had to do with recent changes in real estate firms on the plateau.
After enjoying several years at Hattler Properties in Glenville, NC, that office has closed. Deborah Hattler and the team there have all gone to new offices. Ron Hensley and Rick Creel have joined forces with Landmark Realty Group. Landmark has proven themselves as the Top Real Estate Firm on the Highlands/Cashiers plateau for the last 6 years.  Their marketing and environment afford their clients great opportunities in both Buying and Selling homes in the Highlands/Cashiers area.
Changing firms, etc, has been a challenge. It's been a good challenge. The methods and operation will prove to be more successful for both Buyers and Sellers. Friendships still remain and new ones are being developed.
Highlands-Cashiers Real Estate for 2018 is BEST!!!

Although this last December had seen unit sales slower than previous years, 2018 still turned out to be above them all, on average.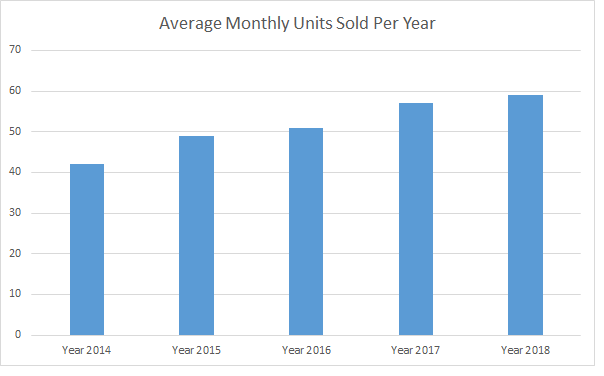 January of 2019 has started out slow. Still, it's typical for January. There's no cause for alarm here.
What we have seen in 2018 and beginning now in 2019 is that the Median Priced home has dramatically increased. People are buying larger homes again.   This has been greatly reflected in the inventory of homes.
In the past, home inventory had been averaging around 1100 – 1200 homes in any given month. During 2018  we barely saw those numbers climb above 900.  In January of 2019 we're only seeing 779 home and town-homes. If we divide that number by the average unit sales we get approximately 13 months of inventory. While that is certainly not a "hot" market, it beats the 2 years worth of inventory we've been carrying for such a long time. In fact, it's making it difficult to find homes is some market price ranges.
So, how good did we do for  2018?
Single Family Home Sales Statistics
Land Sales Statistics
Overall Market View
November 2018 Statistics for the HCBOR:
RECENT HOME SALES:
Total homes listed in Highlands/Cashiers MLS: 889 +/- Our lowest in years! .
Average Unit Sales per Month/1 Year Average: 59 +/-
YOY Inventory: 13 +/- months.
Average DOM: 229 Remember, this is q unique market area in that we have a busy selling season. DOM can be influenced by what time of year a home may be listed.
Average Median Sales Price: $456,434. Remember, this had been in the upper $200,000-$300,000 range. This is a marked increase.
Average List/Sell Ratio: 91.87% This has had some increase. It shows Sellers may not be willing to negotiate as much as they once had. Buyers opportunities are still there, but may be lessening.
Synopsis: 2018 was a super year! January is starting slow, as it always does.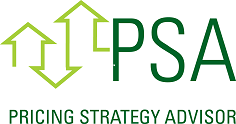 RECENT LAND SALES



Land Units Sold: 12
Total listed in all MLS: 1035
Inventory: 64 months.
Synopsis: Land sales still don't show a lot of promise. However, as home inventory starts to fall, land sales should start to show increase.

Overall Market View:
40% of home sales ranged from $200,000 to $499,999.
37% of home sales ranged from $500,000 – $749,999.
2% of home sales ranged from $750,000 – $1,000,000.
2% of sales were above $1,000,000.
BUYERS: Inventory is reducing. This can make it a little harder to find the "perfect" home. However, there is still some bargaining power out there. If you're not able to find the home you're looking for, make an offer based upon a Comparative Market Analysis. A broker with a PSA designation should be able to help you accomplish this. PSA's, or Pricing Strategy Advisors, are recognized by the National Association of REALTOR's to have the knowledge and training to help you come to a Fair Market Price.  You can contact your Cashiers Area PSA HERE.

SELLERS:  If you're not listed, you should be. Bueyrs are looking and inventory has been reduced. Remember, pricing correctly is what sales homes. Contact a Pricing Strategy Advisor here to ensure your home is not just "on" the market but "in" the market.
CONCLUSION: 2019 has begun. There is an excitement in the air as the market for homes has shown favorable signs. This offers some promise to sellers of land. As the "right" homes become less and less, buyers may turn to land to build the home of their dreams.
---
Selling Homes in Highlands, Cashiers, Glenville and Sapphire Area, as well as Franklin and Sylva. Contact Listing Agent Here.
DISCLAIMER
This material is based upon work performed by Rick Creel, Broker. It is intended to provide an overall view of the
real estate market for Highlands, Cashiers
and surrounding areas of the Highlands/Cashiers Board of Realtors. It is composed of data from the HCBOR and NAR for this MLS only. Any opinions, findings, conclusions or recommendations are those of the author and do not reflect the views of any others. There can be no assurance that this information is complete, accurate, or includes all available market data; all information is subject to change. Users of this information are advised to consult with their financial experts about the interpretation and usefulness of information contained herein. For more information or to consider
listing your home with an agent or buying a home
CLICK HERE
.