SALESMAN OR AGENT, IS THERE A DIFFERENCE?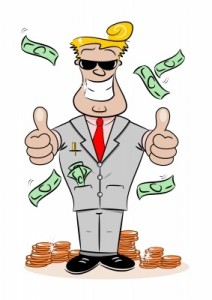 We've seen the ads. In walks the man with the smirkish grin wearing penny loafers with no socks, shirt unbuttoned a third of the way down with a wooly mammoth chest, wearing a flashy gold chain around his neck and other gaudy accessories (large expensive watch, big rings, etc) and his hair slicked back. When he speaks he likes to tell you of all his accomplishments and what makes him so great. He likes you to know what makes him better than the rest. He is also willing to tell you just about anything you want to hear so you will buy his spiel and product. So let me ask you, are you impressed?
This is often the image invoked upon our minds when we see a salesperson. As we see them approaching we like to avoid them, if possible. If they're persistent, we tell them we know what we're looking for and already have someone helping us. We thus avoid awkward and uncomfortable moments. Truth is, we don't like to be pressured. Such tactics often force us to do whatever just to get rid of such a person, even if it does mean buying something just so they will leave us alone. But is this the way with all salespeople?
What Is A Salesperson?
Truth is, we're all salespeople. People are either selling their services or their products. This goes for doctors, painters, house cleaners, the people at the register, corporate executives and even an employee has to sell their abilities in order to be hired. In Real Estate, we're all salespeople, like it or not. So, perhaps the better question is, what "type" of salesperson is your agent.
Say you want to sell your home. Do you choose the agent that likes to brag about his accomplishments or do you choose an agent that  will tell you how he is going to sell your home? Do you choose an agent that will list for the price that you would like to have or do you choose the agent that shows you the figures and why your home may or may not bring what you think? Agents that will bend to their client's demands are sometimes referred to as "buying" their clients. They will do whatever their clients tell them. This may be OK in some respects, but a real agent is a professional. They will show their client the best action to take, what is in their client's best interest and have the research and documentation to back it up.  Let's look at it another way.
You have something serious going on with your health. You go to your doctor and tell him what you want. He informs you he can't do anything until he performs an examination and perhaps some tests. You tell them they don't know what they're talking about and you just need a prescription of a certain medicine. Let's just say that they would do that, but then your health continues to deteriorate. So, where's the problem? You actually have 2. First, your doctor didn't stick to his responsibility to perform his duty as he should. Before prescribing anything there should have been and examination and documentation to show what you needed. Second, you chose a professional that would tell you what you wanted to hear. And so it goes when finding a good real estate agent.
Finding A Good Agent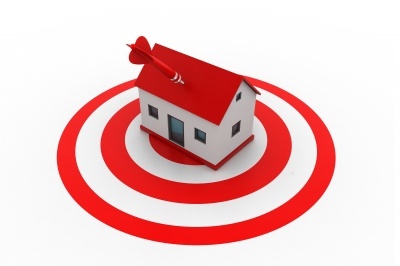 So ask yourself a few questions; "Does my agent listen to me?" "Is my agent willing to tell me what I may need to know (good or bad) to make an informed decision?" "Does my agent seem to be in a hurry to get me to buy something, or does he tell me the negatives as well as the positives?" "What am I looking for, a salesman or an agent?" While we are all salespeople, an agent will have his client's best interests at heart. An agent knows that if he takes care of his client he will make the sell or get the listing. As an agent, you are a representative of your client.
So we're back to our original question, "Salesman or Agent, Is There A Difference?" Perhaps the better question would be, "Which do you prefer?"
Contact The Agent