CLICK HERE for mold companies in Highlands/Cashiers area.
A Smelly House – Mold/Mildew
Ever walk into a home and had that strange odor hit you? I'm not talking about the garbage that wasn't removed nor the old fish that was prepared the night before. I'm talking about that musty odor. For those of us with allergies and asthma, it's a dead give away. There's a mold problem in the house.
Mold spores are everywhere. However, homes that have been closed up for some time seem to gather them. Also, if the home is under tree's or has some moisture problems this will help the spores to propagate.
This mold and mildew attaches itself to just about everything.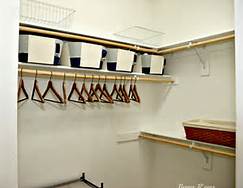 Drapes, cabinet doors, sheet rock (especially in closets) concrete blocks and other surfaces are breeding grounds for these odor causes.
The Problem with Musty Odor's
If we've been away from home for a while  we may enter the house and notice the odor, but dismiss it as "normal" or "to be expected." However, home buyers see it from a different perspective.
If you're a buyer you may want to leave the home faster than when you entered. You are conscious about the health risks  associated with mold and mildew. You're also aware that this indicates a moisture problem and you don't want to be responsible for the cleanup. You're also not sure that  it can be fixed. If it could be fixed, then why didn't the current owners do something about it? If the current owners didn't care enough to take care of this health hazard, what else have they allowed to happen with the home? And, with other homes on the market without this problem, why would a seller expect a buyer to choose his home? Would you buy a home that already has roof leaks?
What to Do About Musty Odors
You can clean it up yourself. Most people use a little bleach and water to wash down the surfaces. They may even have their carpets and drapes cleaned. However, this is only a temporary fix. Often, within just a couple of months, the mold is back and so are the odors. So what's the solution?
Eliminate the source of the problem. There are mold remediation companies that will inspect your home for free. They will let you know where your problem originates and help you find the solution to correct the problem. After the problem has been corrected then the cleanup can begin. Problem solved.
Find Mold Remediation Company
In our area, we live in the woods and receive a lot of rainfall each year. If you're having a moisture problem in the Highlands, Cashiers, Glenville, Toxaway or Sapphire Area, contact Rick. He'll be happy to let you know what companies are in our local area to help you solve your mold, mildew and moisture problems.
 Get Help With Mold Here
[contact-form][contact-field label='Name' type='name' required='1'/][contact-field label='Email' type='email' required='1'/][contact-field label='Phone' type='email'][contact-field label='I need help with mold' type='text'/][/contact-form]