Franklin, NC Real Estate
Buyers Pay NO COMMISSIONS!
Sellers Pay LESS COMMISSIONS!
How is this possible? Call Rick NOW to learn more at 828.506.0011!
Franklin Real Estate Agents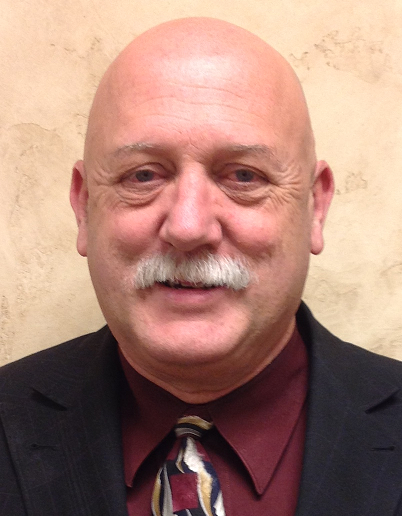 Not all agents are the same.  Rick Creel is a Local Broker from the area that is here to help you, the client.  Buyers pay NO commissions and Sellers should expect to pay LESS commissions for the sale of their home.
If you are wanting to Buy or Sell your home in Franklin, NC, contact your local real estate agent.  Whether you are buying a home or selling a home,  Rick Creel  can help you in all of your Franklin real estate needs. Rick is your Agent, your Broker, your REALTOR®.
What You Need to Know About NC Real Estate
Home Buyers:  NC is a Caveat Emptor state. What does that mean? "Buyer Beware." That can sound frightening to a home Buyer. However, it basically means, "the principle that the buyer alone is responsible for checking the quality and suitability of goods before a purchase is made."  (source – Wikipedia) This is why all home buyers should have representation with a reputable real estate agent.
As a buyer, we are often excited about the purchase of a new home. We're almost willing to take it on the spot, as we see it.  Perhaps like our first date, everything's perfect! Or so we first thought. The problem is there may be a lot that is not visible, whether that's due to the emotional response or maybe we just don't know what all to look for. Your real estate agent will help you through the process to look out for your best interests. Still, you need a good agent, or is it Broker, or maybe REALTOR®?
Understanding Agent, Broker and REALTOR®
Agent: Someone who represents someone else, acting in the others behalf.
Broker: A real estate agent that can work on their own and/or have others work under them. They can help to negotiate a deal.
REALTOR®: This is a registered trademark. Real estate agents can join the National Association of REALTORS, which has a higher code of ethics and allows an agent to use the MLS (Multiple Listing Service). You do not have to be a REALTOR to sell real estate. However, in NC you do have to have a real estate license. As such, not all real estate agents are REALTORS, but all REALTORS are real estate agents.
More Information on Buying a Home
Having an understanding of the foregoing terms, it's good to know if you're getting someone who really represents your best interests. Here's some advice from the NC Real Estate Commission and others to help find the right broker/agent for you:
Understand Agency All agents are required to disclose the "Working With Real Estate Agents" Brochure to ALL buyers and/or sellers before discussing any information that they would not want the other party to know. If you're agent doesn't bring this out, you may want to stop talking.
Determine if you're working with a Salesperson or an Agent. A salesperson is trying to make a deal happen. An agent is looking out for your best interest, not their commissions.
How to Buy a Home – Top 5 Reasons to Hire a Real Estate Broker
File a Real Estate Complaint. If you bought a home and feel your agent did not properly represent you or omitted information, you can file an online complaint at NCREC.gov
---
Home Sellers: Sell it yourself and save commissions! Or contact Rick and possibly get a much reduced commission to sell your home in Franklin area.
You DO NOT have to have a Broker to sell your home! That's right, you can do the work yourself. There are many "How To" videos on this. However, be prepared. Here's a brief video of one For Sale By Owner:
Why does Rick Creel List Homes for Less Commissions?
First of all, Rick does what he does because he likes dealing with people. The more people he deals with, the less he has to charge home sellers. It's simple economics. There is no need for a Broker to make huge commissions if the sales match the needs of the Broker. Simple.
Another important point is, Rick prices homes correctly. He does not "buy" a listing. That is, telling the homeowner a high price in getting their hopes up so they will list with that agent. After the home not selling, the Broker then encourages the Seller to lower the price. Rick's approach is, price it right, take less commission to compensate the Seller and get the home sold! Again, simple.
Many Brokers will tell the Seller, "If I sell your home, isn't it worth the extra commission you're going to pay to get the job done?" That is a sales tactic to get the listing. Rick has been able to sell homes for more money and take less commission. This would make it seem like this is in the Sellers best interest.
It does not matter with whom you may list. If it's in the MLS, you are going to be National. In fact, Rick's listings are seen on over 900 web sites which include REALTOR.com, zillow, trulia, lookyloo and many more. Rick's advertising is seen on sites like CNN, YahooNews, Wall Street Journal and others. No doubt, if you live in the Franklin area, you have seen Rick's videos and advertising on your device. One note of caution; Rick is not associated with other "Bald Head Realtors" in the area. Hairstyles may be similar, but the approach to buying and selling homes is different.
Buyers will see your listing and contact an agent. An agent is obligated to show the client a listing that they have requested to see. Agents that do not show that listing could receive discipline from the NC Real Estate Commission.
So there you have it. If you want to sell your home in Franklin you can:
Sell it Yourself.
Hire a Brokerage Firm and possibly pay a higher commission.
Let Rick help you sell your home and hopefully  put more in your pocket at closing.
Which do you prefer?
If you're a Home Buyer, let an agent assist you in making sure you're not paying too much for your home.
If you're selling your home, use a Listing Agent that wants to help you get top dollar for your listing.
Either way, buying a home or selling a home, give Rick a call. He is your local choice and he wants to help you.