Put the Commissions in Your Pocket!
This is the goal of every homeowner. In fact, why would you pay a real estate agent for what you can do yourself? Most people feel that real estate agents ask too much for what they do and choose to sell their homes themselves. These are known as For Sale By Owner, or FSBO (pronounced "fizz-bo"), for short. In fact there are many web sites that FSBO's can use to get their property on the web site. To begin your task of selling your home you'll need to consider a few things. This list is not all inclusive and is in particular interests for FSBO's in NC.
Things You'll Need to Sell Your Home Yourself
– NC Statute G.S 47E (Disclosure Act) Requires sellers of homes to provide purchasers with this form. Use this link for your free print out from the NC Real Estate Commission. This is a new mandatory document in NC. If you're not familiar with this document it could be in your best interest to have an agent assist you in going over the information to make sure you understand your rights and responsibilities. You can't get around this form.
Price Your Home Correctly
-This is an area where most people have problems. How do you price your home? The best way is to perform a Comparative Market Analysis or have one done for you. Many real estate agents will assist you with this for a small fee ($200-$300+). Although this is not an appraisal, it will help you to see the probable selling price of your home. It has been determined that many FSBO's do not price their home correctly and can easily loose 10's of thousands of dollars. The opposite can be true. If a FSBO prices to high, potential buyers will skip over these properties. If you're not getting many lookers, this may be one of many reasons. This is where a real estate agent may be of value to you. You can also use this link to see how much your home is worth. DO NOT GO BY COUNTY TAX RECORDS. These can be very misleading and not reflect Current Market Value.
-If you want people to find your home, you need to be on the MLS. Since you have to be a member of a local real estate board you will need the service of a licensed agent to do this.  Some "limited" agencies and web sites can help you accomplish this. However, be willing to pay $700-$1000 for such service, even at online FSBO sites. However, MLS listings also put your property in front of all the real estate agents in the local board. This is why having an listing agent is so beneficial. It also gives you the power of having all the agents working together.
-This may seem like a no brainer. However, potential clients want someone to talk to when they call. You must be willing to accept calls at any time of the day or night to answer questions from potential buyers. This is why real estate agents give out their cell numbers, so they can be located at any moment.
-Many potential buyers only show up on weekends. They work all week and the only time they have to seem homes is on weekends and perhaps evenings. Many real estate agents will tell you this is one of the worst parts of their job, being available when a buyer client is wanting to see a home.
-This includes all building permits for any additions you may have added to your home since it was first built. If you did not have a permit to build, this can come out at closing. You could owe back taxes or worse, you may be forced to tear down at your expense. Don't think you can hide such things. If this comes out later, even after the sale, you could be liable. This is one of the reasons for the new Property Disclosure Form. Also have sewer permits and any other documents pertaining to the property, including a copy of your deed. You will need to gather these to look back over them to make sure you're not missing anything. This is a job usually performed by a real estate agent.
Time and Money for Marketing
-Don't think that because you have your home for sale, a sign in the yard and your property listed on an MLS that you're going to have people calling you. It doesn't work that way. You need a client list (think of friends, family members, acquaintances) that may be interested in your property. CALL THEM. Then send out emails, advertise in real estate magazines, newspapers and any other media you can find. If you have a blog or web site that is popular in search engines, use them. Write informative news letters and articles. Take plenty of high quality pictures and put them on flyers and distribute. All of this costs money, thus the reason why real estate agents charge a commission.
Be Familiar with Due Diligence and HUD-1 Forms
-Due Diligence is the period of time a buyer has to inspect a home to decide if they want to go through with the purchase of your home or not. The majority of buyers use a real estate agent since buyers typically pay no commission. The real estate agent is there to help and protect their interests. Should the agents client be interested in your property, you should expect the agent to approach you about a commission. You do not have to agree to this commission. However, most likely he and his client will walk away, thinking you may have something to hide. Think about it; are you willing to let a potential sell get away over a small commission? How much will it cost you in payments, taxes, advertising and more to decline on a commission? Then you will need to go over a HUD-1 Settlement Form and understand what all you may have to pay out at closing. These are things a real estate agent will help you see up front, before closing. there are pro-rations for taxes and other potential costs which you may not have considered.
-Be careful! Use Caution!!! What you "think" you may be able to cou
nt, may not be allowed according to Real Estate Law. In fact, if you report square footage you could be liable for
incorrect reporting.
-They don't call them "looky-loo's" for nothing. You may get many calls, but if you don't qualify the buyer first, you could be wasting your time. Real Estate agents will often ensure a potential buyer has been pre-qualified before showing your home.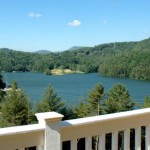 Lead Based Paint Disclosure
-If your home was built prior to 1978, you must give the buyer a disclosure that states the potential for lead based paint. The buyer may then order a test to be performed. Still, you must disclose this possibility.
-Septic permit, building permit for any additions, HOA copies, CCR's, Survey, Copy of Deed, WIR, well/water inspection (especially if community water),  home warranty, mortgage loan and other pertinent information. While some of this information may seem "personal" it will be needed at closing and will all have to be disclosed sooner or later.
Selling your own home can be a lot of fun. It may save you in commissions. However, according to Trulia and many other resources, the majority of home sellers do better hiring a Real Estate Agent. The reason is simple: While agents do charge a commission for their services, their knowledge and service's that are provided usually far outweigh the cost and efforts that it takes the average homeowner to do all the work. It could be likened to car repairs. While an individual may feel he can save money changing his own oil, by the time he goes to pick up the parts, have a place to do the work, the cost of tools and finding a recycling center for the oil he will have more involved than if he just took his vehicle to a 20 minute lube shop. Still, there are those that enjoy that type of work and will just do it for the fun of it.
Selling your own home can be fun. However, don't expect it to be as simple as putting it in the paper and getting dozens of offers. This is not typical. Still, if you have the time and knowledge on how to sell your home, give it a whirl.