DO I NEED A REAL ESTATE AGENT TO SELL MY HOME?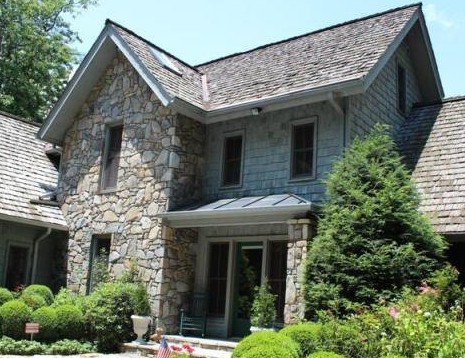 The short answer is NO! You do not have to have a real estate agent to sell your home. You can go through the process without any representation. However, this could be likened to going to court without a lawyer. So before you decide to try a For Sale By Owner approach, you may want to consider what an agent does. True, you can do all of the work yourself, but if you have a busy life or lack the resources and marketing skills, you may come out ahead to consider using a real estate agent.
FREE MLS SEARCH APP FOR COMPS FOR SALE IN HIGHLANDS-CASHIERS AREA! CLICK NOW!
What is My Home Worth$$$
One of the first things to consider is the current value of your home. There are a few ways that many try to asses it's value:
Property Tax Value

– Oddly enough, when we get our bill each year, most of us KNOW that our home is not worth its assessed value. Assessed is the county's amount to generate tax revenue for the county budget.
Neighboring Homes For Sale Price– There is a difference between a "Listed" price and the actual "Selling" price. Just because a home is "Listed" for a certain amount does not mean that is what it sold for. And don't expect your neighbor to be honest about the "sold" price. However, this is public record and you can get this from the tax records.
"

I've Lived Here for XX Years

" – Known as "Sentimental Value" your emotions have no value in the market price of your home. Although your father may have built the house and 3 generations grew up there, this does not equate to "value" in the minds of buyers.
"My Friend Sold His House For…" – While this may be true, where is his house? Is it in close proximity or in another area? Does it have a view? How many square feet is this house in relation to yours? Did his have a fireplace or lake view like yours? This and many other variables come in to play and adjustments have to be made. Without experience and current information and knowing how to make adjustments you could leave money on the table or be asking too much.
"

I Paid $$$ For My House

" – What you paid for your house and what is its current value are two different matters. Housing markets are constantly changing. According to the Federal Housing Finance Agency a home purchased in the middle of 2008 for $450,000 was only worth about $430,000 by the end of 2013. Use this link for a FREE HOUSING PRICE CALCULATOR on your home.
CMA (Comparative Market Analysis)– This is most often used by Real Estate Brokers. They look at all data available to them, including recent sales and amounts of similar properties. They often use programs to make adjustments according to size and other special features to arrive at a Current Market Value. Listing Prices and tax values are usually not considered as these could be inflated. This is not considered to be an appraisal, unless your agent is a licensed appraiser. However, the techniques used are very similar.

Use of An Appraiser

– You will need to hire and pay an appraiser to give you a value on your home. Although this is similar to a CMA, appraisers are licensed, trained individuals that use many of the same concepts as a CMA. However, appraisers will often use distressed and foreclosed properties. Real Estate agents usually elect not to use these as they will drive down the overall price of your home.

While this is not a comprehensive list of all methods used to calculate value, you can begin to see that the process of pricing your home correctly for a sale is really an art. It also requires some experience to get a marketable price. Using your best guess could cost you in loss of revenue or pricing to high so as to discourage potential buyers. The process may also take a few days with much research. One needs to consider such time and resources when trying to sell their home without an agent.
Using a real estate agent does not mean they will lower your price to make a sale. The truth is, agents are paid in commissions. They want to make as much as they possibly can. To do that your home must be priced fair and in a range that potential buyers are willing to pay. As a "Sellers" agent in NC, your agent must exercise skill, care and diligence to the "Sellers" best interest. If not, he could open himself to disciplinary action by the NC Real Estate Commission. If you feel your NC agent has not treated you properly you can file a complaint HERE.
This is the first in a series on How to Sell Your Home With or Without an Agent. Return often to learn more on How To Sell Your Home.
What's the current real estate market in Glenville, Cashiers, Highlands, Lake Toxaway or Cullowhee, NC?      CLICK HERE.